Fire Pits and Custom Fire Features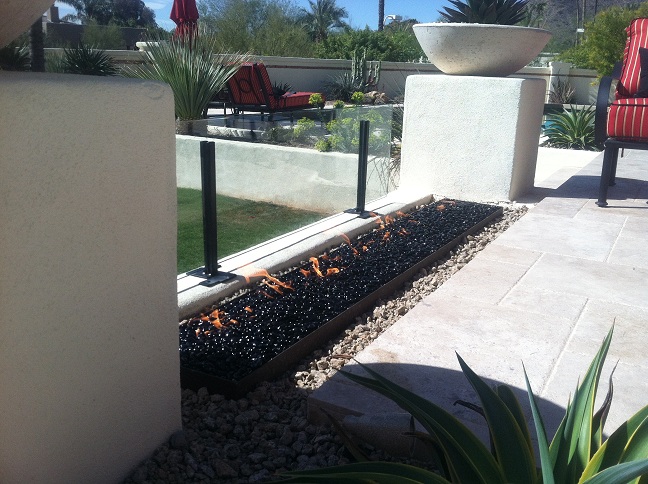 Arizona Backyard Custom, located in Mesa, Arizona, specializes in creating unique custom propane gas fire pits to fit any style. Experience the finest artisanship from gorgeous centerpieces to party congregation areas. We use custom-built gas fire pit components with natural stone and glass.
Because of our experience and versatility with custom outdoor fire pits, we're able to customize your design to almost anything you'd like. Perfect for backyards, outdoor kitchens, and pool decks, we construct these propane gas fire pits to be as gorgeous as they are durable. Fire bowls, troughs, torches, waterfalls are just a few of the special features we can custom design and build. If you can envision it, we can build it! Just ask us!
Our job is to bring your ideas to life; if you can dream it we can build it! Click the gallery button below and browse through the photos to view examples of our propane fire pit designs. We've designed custom fire features in homes, hotels, bars and restaurants all over Arizona.
Please Contact Us Today For A FREE Propane Fire Pit Design Quote. There is absolutely no obligation – CALL TODAY @ (480) 216-1469.