Chili Pepper Cookers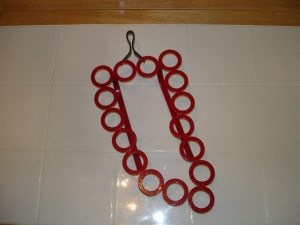 For those who are serious about backyard barbecue and are unimpressed by box store chili grills, pits and accessories, you need Arizona Backyard Custom for the highest standard in custom-made outdoor cooking and fire equipment. Our chili pepper cookers designs are entirely unique and original, and made from durable materials to keep your fire pit table or grill the centerpiece of your backyard for years to come.
Arizona Backyard Custom is the premiere destination for chili pepper cookers, featuring custom made rolling roasters and individual crafted stuffed pepper racks. Made from high quality, food grade materials, our designs are both decorative and uncompromisingly effective. Available in any shape or size, these stuffed pepper racks are made to accommodate any grill, regardless of size and dimensions. We can make any design you envision, in any color and any pepper capacity you need. We've done chili pepper cookers shaped like states, peppers, sports logos and more. Give us your ideas and we'll make YOU a chili pepper cooker!
For original style and functionality, trust the backyard experts of Arizona Backyard Custom. Contact us with your next project or to receive a free pit design analysis.
Please Contact Us Today For A FREE Design Quote. There is absolutely no obligation – CALL TODAY @ (480) 216-1469.